You can pay any of your installments early by logging into your Deferit account via our app, or on our website at https://deferit.com.au/login/
If you are using the app:
Log into the app and select the relevant bill from the Bills tab on the home page and select the bill that you would like to make a payment towards. Press Pay to process the installment.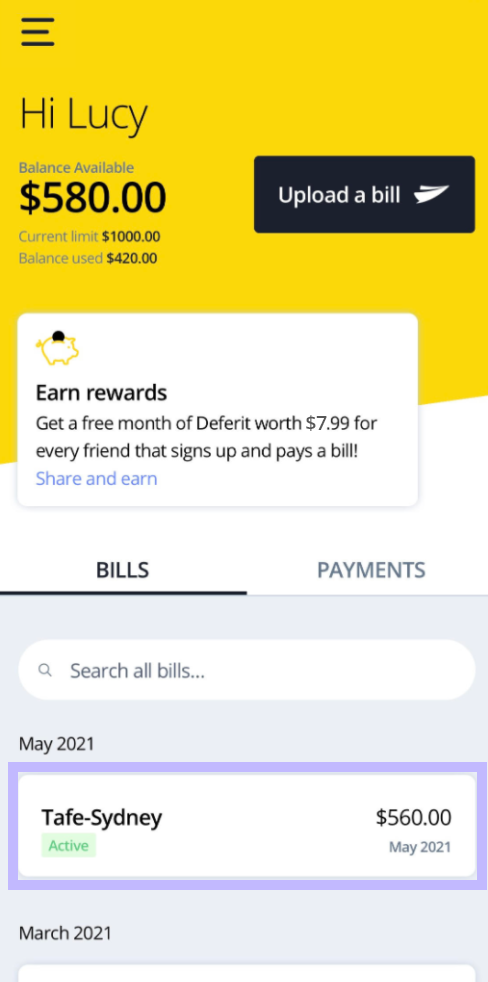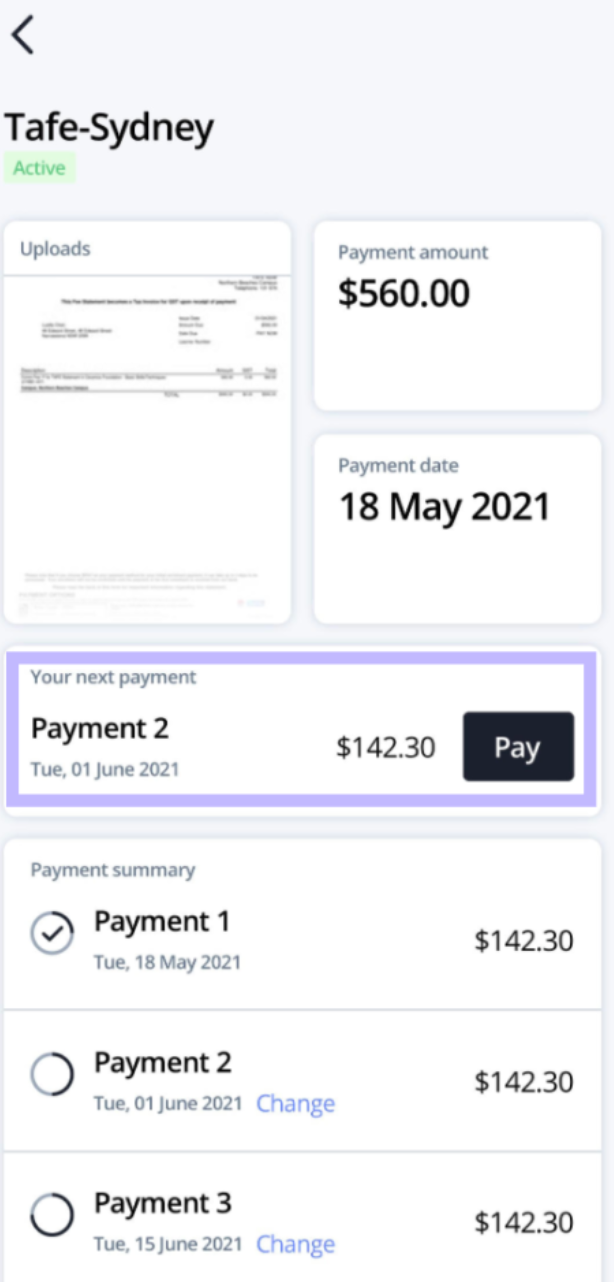 You can also do this from the Payments tab, where you can view all your upcoming payments and pay the ones that you would like.
If you are using the website:
Log in and head to your Upcoming payments and select Pay next to the installments that you would like to pay.

There are no fees for paying early. In fact, there are a few benefits to paying early! If you pay all of your installments early you can potentially save by not paying the next monthly fee. Your account limit will also increase faster if you make your payments before the original due date.